Monuments View
Speedy Confirmation
Accessibiliy
All Inclusive Package
Live Guide
Pick up / Drop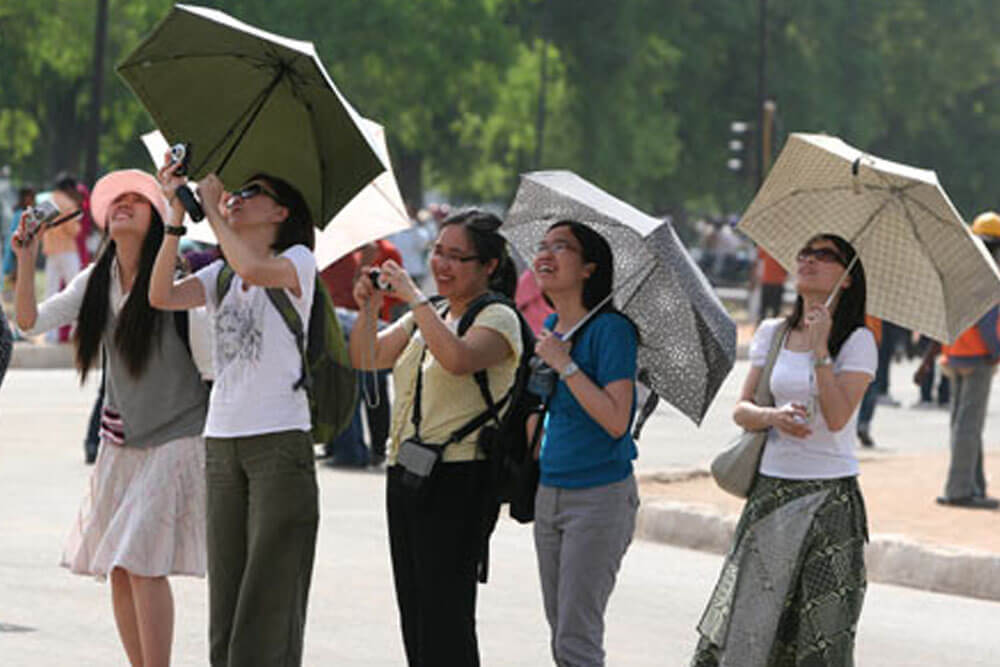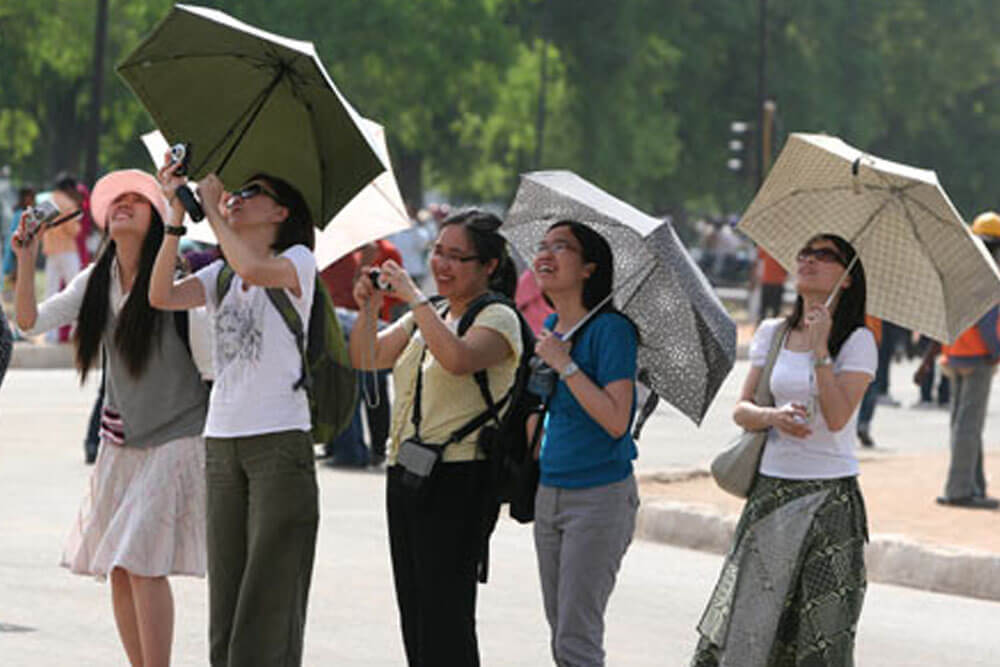 ---
Destination Covered: Delhi- Old/New
Duration: 10 hours
Starting Point: Delhi
End Point:Delhi
Overview
For many visitors Delhi is the first point of contact with India. Old Delhi is a 17th century Mughal City dominated by the Red Fort and full of thriving bazaars. New Delhi reflects the formal splendor of Sir Edwin Lutyen's architecture in its wide tree – lined avenues, museums & imposing civic buildings. Experience one of the oldest and most culturally diverse lands in the world with this spice-filled feast of travel through the colorful, exotic and enchanting subcontinent of India.
Welcome to Delhi, a city plundered and reborn, a city where lost empires intersect with futuristic skyscrapers, a city with a larger population than the entire Country Malaysia.

Dating back to 3,500 CE, Delhi, the Empress of Indian cities has an interesting history and motivating present. It is the present capital of India & was also served as the seat of power of number of dynasties – The Rajputs, The Afghans, The Turks, The Mughals & The British. It's a city that assaults the senses, with invisible colors and smells and ungodly noise. It's Delhi.

Don't forget to take your camera along with you for the exploration because we'll also venture to the iconic India Gate, parliamentary building, and into Old Delhi, an ancient city within a city.
Exceptional Details
Occupancy
Per Person Pricing in US Dollars
Persons
Adult 1
Adult 2
Adult 3
Adult 4
Adult 5
Child 1
Child 2
Child 3
Child 4
Child 5
Included

102

80

70

65

60

35

30

25

20

15

Excluded

70

45

40

35

30

30

25

20

15

10
Tip to Tour Guide & Chauffeur.
Lunch and Dinner at restaurant or hotel.
---
This is a full day tour of Delhi in which you can explore both Old & New Delhi. Our Chauffeur will come to your desired location to pick you at 08:00 AM (Suggested Start Time) from the hotel/Airport/Gurugram in the morning. On the way you will meet your Professional Tour Guide and he will show you around the beautiful, enchanting sites of Old & New Delhi.
Places to see in Old Delhi:
Red Fort:
---
Built by Mughal Emperor Shah Jahan in 17th century when the Mughal capital was shifted to Delhi from Agra. This is also where Mughal Emperor Aurangzeb was coronated.

Chandni Chowk:
---
This is one of the busiest and oldest street of Delhi, which is famous for small ornaments and local culture, enjoy a rickshaw ride in the narrow lanes and busy bazaars and explore the best of it.
Jama Masjid:
---
The biggest mosque in India, built by the 5th Mughal Emperor Shah Jahan in 1656, where 25000 people can offer prayer at one time. Before heading to New Delhi, We will make a stop at AC Multi Cuisine restaurant to taste some local mouthwatering flavors of city.
Places to see in New Delhi:
Qutub Minar:
---
Also known as the tallest brick minaret in the world, commissioned by Qutb al-Din Aibak, the founder of the Delhi Sultanate in 1199. It is also a UNESCO's world Heritage site
Humayun Tomb:
---
This is a tomb of 2nd Mughal Emperor Humayun and it was built by his son and one the most powerful Mughal Emperor "Akbar". This tomb is also known as Precursor of Taj Mahal.
India Gate:
---
India Gate is a memorial to the 82,000 soldiers of the undivided Indian army who died between 1914 and 1921 during World War One.
Lotus Temple:
---
Also known as the Bahai House of Worship and it is designed in the shape of Lotus Flower. It is one of the 7 seven Bahai's temples built all over the world.
Presidential Buildings:
---
Enjoy a drive through the striking diplomatic area, drive pass by the President House and the Parliament Buildings.
Bangla Sahib Temple:
---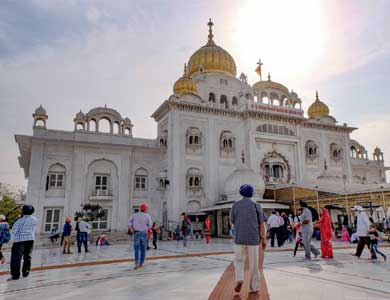 It is one of the most beautiful Sikh temples in Delhi which was originally built as a palace by Maharaja Jai Singh of Jaipur.
Your Old and New Delhi Tour will concludes after visiting all above sites and then our Chauffeur will drop you back to your desired location i.e. hotel or Airport .
---